The Green Silk Journal
January 2022
Happy NewYear!
The deadline for the Spring issue is March 10th. All themes welcome.
Please follow the guidelines.
Many Thanks,
We look forward to reading your pieces!
~editors~ Kim and Will
October 2021
Happy Autumn!
Please relax and savor the literary jewels of The Current Issue.
~ with much love from the editors,
Kim Hazelwood Haley,
Will Haley
* * * * *
They were such golden sleeves.
The kind you hope never leaves.
With russet and raspberry petticoats,
Rustling and crackling,
Performing a stripper's dance discarding,
A slow trance made of sentimental drifters.
(from A Promenade of Golden Sleeves)
~Kim Hazelwood
The Way You Just Shine
Now available: The Way You Just Shine
A poetry collection by the editor!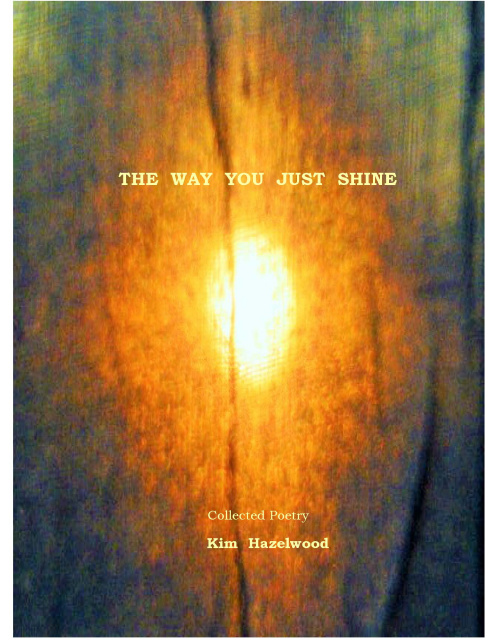 Also available at other retailers.
All photography and artwork by Kim Hazelwood Haley
The Green Silk Journal 2005-2021